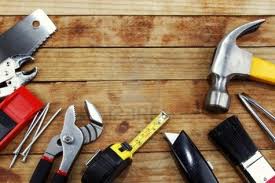 This post is being resent for the benefit of new residents to Wills Creek
Since many of us have downsized from homes or in some cases perhaps your first home, some owners no longer own or have access to tools or equipment for basic home repairs. As a neighborly gesture some owners have graciously offered to lend their tools and equipment. If you need to borrow a tool, please email me and I will post or reply to this post.
Please keep in mind the Strata will not be responsible for any damage or losses and any terms or conditions should be negotiated between owners.