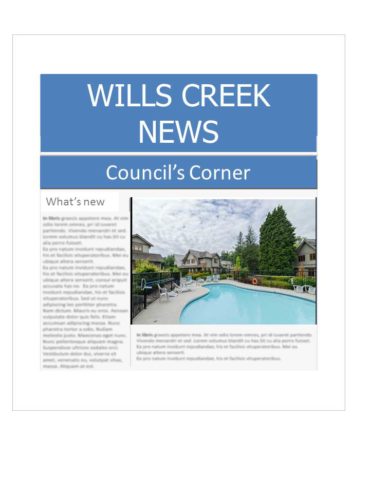 Cummns was on site this week with annual testing of our 2 Genset Units – report received – all in order
Our monthly Council meeting was held Thursday – Vista Landscaping and Michael from the Arborist Company attended and we discussed long range plans for our development for landscaping and tree care.
It was necessary to close the hot-tub a bit early as a leak was reported – therefore the hot-tub is closed for the season.
Look forward to seeing you at the Halloween party on October 31st.
This Saturday and Sunday a Maintenance crew with many new volunteers tackled the on-going  work for control of our drainage system to protect and ensure water is removed from our foundation areas. Having these additional volunteers is so appreciated as we continue to build community. Please view the team headed up by Roger Morin. A special thank you to Cathi Smith for supply a delicious lunch.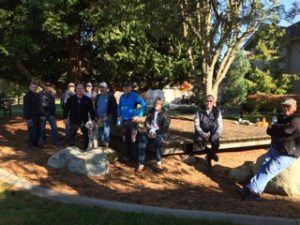 "Wills Creek – Creating Community- Experience the Difference"